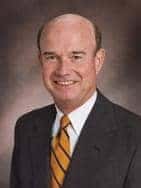 Welcome to U-J Chevrolet
U-J Chevrolet, Mobile's oldest GM dealer, has been open since 1939. We are extremely proud of our four generations of family ownership, which has built a reputation of trust and integrity with our customers.
In a very relaxed atmosphere, our guests can purchase a new or used vehicle with the full confidence that they are receiving the highest value for their money. And yes, while technology has streamlined and changed our dealership, we continue to operate on the family values our customers have grown to expect. You can anticipate this attitude throughout our company.
Should you ever have a question or problem, do not hesitate to call me personally. Your business is highly valued and greatly appreciated. Again, welcome to U-J Chevrolet - from our family to yours.
D.A. "Bud" Urquhart, Jr.
History of U-J Chevrolet
U-J Chevrolet was founded in 1939 by L.C. Urquhart who opened the dealership's first showrooms on Craft Highway. Like all other GM dealers across the country, wartime production limited the number of new vehicles available for sale, so for its first few years, U-J's business consisted mainly of used car and truck sales as well as a fairly limited service operation. After World War II, U-J began to prosper under the direction of L.C.'s son, Donald, who had returned from service overseas.
In 1965, Donald moved the dealership into brand new headquarters on the Beltline Highway (I-65) at the intersection of Highway 45. He remained president of U-J until his son Bud (Donald, Jr.) assumed control of the company in the early 1980s.
Bud's son, Donald III, graduated from the University of Southern Mississippi in December 2002 with a business degree. Following graduation he joined the management staff full-time. This will complete the fourth generation of family ownership at U-J Chevrolet.
U-J continued successfully serving a multiple county area, but population shifts in the mid-1990s necessitated another dealership move to West Mobile.

Today, U-J is located in a new, state-of-the-art building on Airport Boulevard, just east of Schillinger Road. Customers can find a full line of America's most popular cars, trucks, sport utility vehicles and vans. Service operations, parts sales and collision repair are the most modern available in the industry today.
Indeed, Mobile and the surrounding areas have found U-J a comfortable place to make automotive purchases.
Honesty and integrity are as important today as they were back in 1939.